A personal injury case can be tied up in court for months or even years. Your attorney may be involved in extensive negotiations with the lawyers from the insurance company or be involved in the lengthy procedure of collecting evidence and sharing it as discovery with the other party. After that pretrial phase, you have to wait for a trial date. Meanwhile, you may be receiving medical bills from the hospital from when you were treated for your injuries, as well as other bills that you cannot pay because your injury prevents you from working.
In these tough times, you must be wondering what you're going to do about your mounting bills while you wait for your case to close. Read on to learn more about how Pinnacle Legal Funding can help you.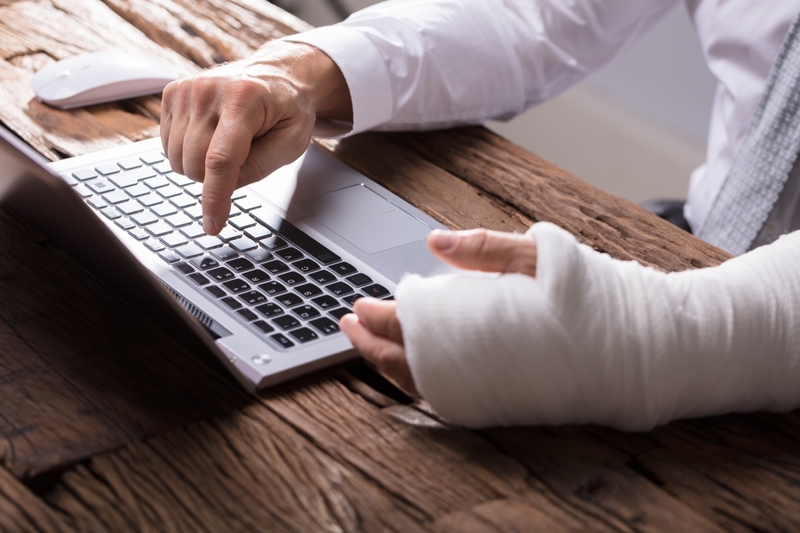 What Is A Personal Injury Lawsuit Loan?
Personal injury loans, which are also called lawsuit cash advances or pre-settlement funding, allows plaintiffs to get their cash pre-settlement if they are expecting to win in court. This can be beneficial when bills are piling up from the hospital or because you're out of work but the case is still in trial, and no money has been awarded yet. It is not like other loans, however, because the interest rate on a lawsuit settlement advance is not based on your credit. Instead, it's based on how likely you are to win your suit and receive money in the settlement. There are many types of cases that are typically eligible for a personal injury lawsuit loan.
Auto Accidents
When you need low rates and quick compensation for your auto accident, give us a call at Pinnacle Legal Funding. We specialize in expeditious legal funding. If you have been involved in a car accident and need money now, call us today.
Workplace Injuries
Managers should know that they need to provide a safe workplace for all of their employees. These occur when an employee has been injured due to a manager's or supervisor's negligence or because of an OSHA violation.
Medical Malpractice
When hospital and medical staff depart from standard medical procedures and care, it can lead to injuries or extended recovery times. Sometimes, it can even make a condition worse. A patient who has been injured by their doctor, a nurse, or any other healthcare professional who has already filed a medical malpractice claim and may be eligible to receive pre-settlement funding.
Premises Liability
Property owners are liable when visitors are injured at their house, business, or other property under Florida premises liability law. Property owners are responsible for maintaining safe conditions for guests, so when a person is injured due to another's negligence, they can receive compensation for their damages.
Product Liability
This occurs when a person has been injured due to a product being unreasonably dangerous due to its design or if it fails to perform its intended functions safely. Manufacturers, suppliers and retailers are legally liable if they produce or sell faulty products.
Slip and Fall
If you need your legal compensation to cover your medical expenses, lost income, and future earnings due to a slip and fall, and want to get the maximum compensation for your injuries, then give us a call at Pinnacle Legal Funding.
Qualifying For A Personal Injury Loan
In order to qualify for a personal injury loan you need to meet three criteria:
You must be at least 18 years old or older
You must have hired a personal injury attorney on a fee contingency basis.
You must have a physical personal injury claim against the insurance company or some other entity that has the ability to pay your damages
The way that a personal injury loan works is that you apply for the loan after you have filed an eligible lawsuit. Then the personal injury lawsuit loan company will assess the merits of your case and the chances of you settling your claim or winning the lawsuit. They will speak with your personal injury attorney to receive the relevant information necessary to make their decision, and then, based on that information, they will decide whether or not to offer you an advance. If they decide to, then they will buy your right to all or a portion of your settlement or lawsuit award in order for you to receive your loan while the case is still active. But you will be charged interest and fees in the meantime. You would generally not be expected to make payments until your case is settled or there is a verdict in your case.
No-Risk Funding
One of the biggest concerns that victims in a personal injury lawsuit have is what happens if they lose their case. In fact, not being sure if their case will win is one of the biggest reasons why people do not call an attorney, to begin with, so the prospect of having to pay a loan that you can't afford is certainly stressful on top of everything else that you've been through. At Pinnacle Legal Funding, we understand that you've already been through so much and need someone who will have your back.
An advantage of using a settlement loan is that you do not need good credit in order to qualify for one. Instead, they are based on the likelihood of your case winning or you getting a settlement that you thought you would receive. If they believe that it will result in a large return on their investment, then they will offer you the loan. Settlement loans typically have very high interest rates, but they are low risk because you may not have to pay your advance if you lose your case. The business loses, but that's the risk of being in the loan industry.
It's also a low-risk option because if your settlement or award turns out to be a lot less than you agreed to pay for your loan, then you may not have to pay the difference. You may still be responsible for interest and fees, but you will not be responsible for the money that you did not receive in your settlement that you thought you would.
Why Choose Pinnacle Legal Funding
There are two reasons why personal injury attorneys do not handle personal injury loans. The first reason is that it would create a conflict of interest. If an attorney is loaning money to a client as an advance against the clients' settlement funds, then they something additional to gain by you winning. The additional fees could put them in violation of their state bar association's contingency fee rules. Secondly, most law firms don't want to complicate their firm's business practices by extending lines of credit.
Instead, your attorney agrees to cooperate with a loan company, who will want to know the strength of your claim and have the facts of that claim confirmed by your attorney. Let Pinnacle Legal Funding handle your personal injury lawsuit loan so you can begin paying off some of your important debts and bills. Give us a call today to find out more.